Your care and concern for those in need can help save lives with just one click. Ebola's deadly spread has taken root in Democratic Republic of Congo, where IMA World Health has worked for decades to make sure everyone has access to health, healing and well-being.
Because IMA works alongside local government and partners to build their own ability to respond, we have already helped to prevent Ebola's spread. However, your support is needed to help us keep the pressure on to stop the disease from claiming more lives.
Your gifts will help the Ebola response in two ways.
First, your donation will provide personal protective equipment to anyone who may come in contact with the disease. We have shifted some pre-positioned kits to infected areas. However, we need your support to purchase more kits and position them where they are needed most.
$150 can provide one kit (including 40 gowns) of personal protective equipment to one health facility, ensuring health workers can safely treat patients.
$650 can provide one kit of PPE (including 30 coveralls) to one health facility, ensuring the bodies of the deceased are handled and buried safely.
$2,000 can provide critical training on Ebola detection, protection, and treatment for one health zone.
Second, your gift will help us provide training for local staff to help stop the spread of Ebola to include implementing healthy water, sanitation and hygiene practices and essential social and behavior change communication. IMA works with local partners and church leaders to share important messages in these areas.
Your gift will make an immediate, life-saving difference. Join us as we bring the best in science and public health practice to stop Ebola's spread. Please, give generously, and thank you.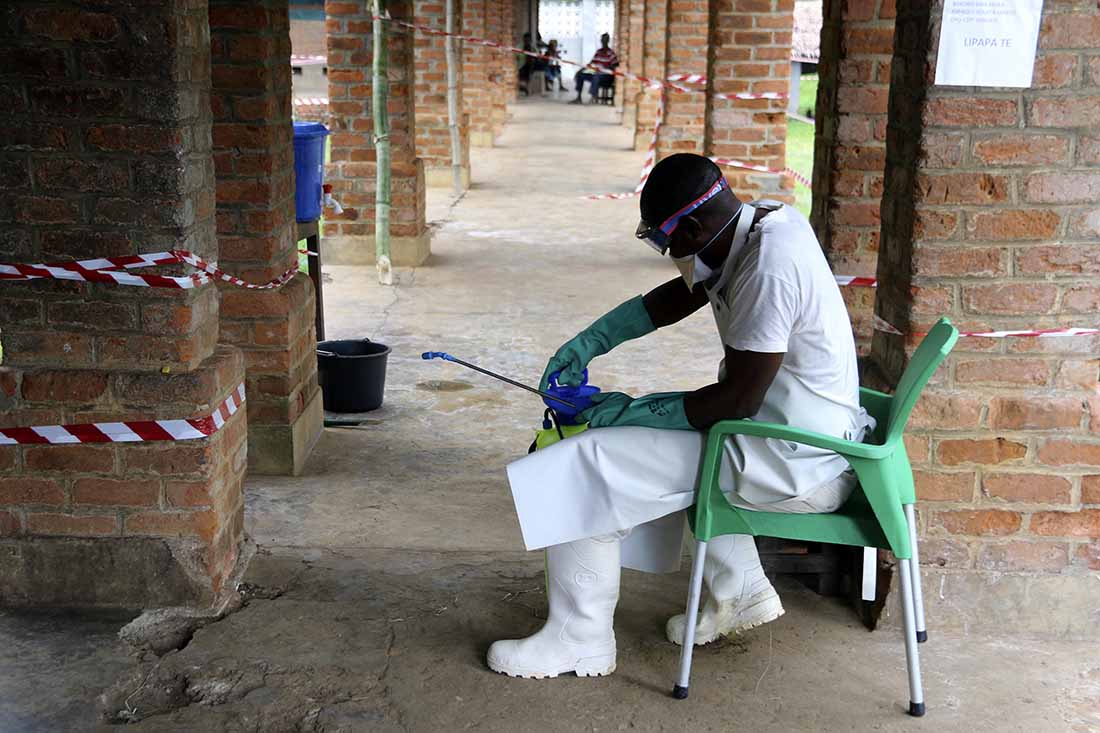 What's the equipment required?
The components of a PPE kit can vary but generally include items that prevent Ebola infection for a health facility. The kits can include:
Gloves surgical, disposable, small size 50 pairs
Gloves surgical, disposable, medium size 50 pairs
Gloves surgical, disposable, large size 50 pairs
Gowns, medium size, 10 each
Gowns, large size, 10 each
Gowns. XL size, 10 each
Face shield, 30 each
Head Covers, 50 each
Face mask N95/FFP2, 40 each
Surgical Mask (for patients), 50 each
Bio-hazard plastic bags, 100 pieces per roll

Founded in 1960, IMA World Health is a global, faith-based nonprofit that works with communities to overcome their public health challenges.
If you need assistance, contact Fundraising Officer Jennifer Bentzel at 717-353-5088 or email info@imaworldhealth.org. You can reach our headquarters at (202) 888-6200.
Gifts made to IMA World Health support our entire mission of health, healing and well-being. They will be directed to where they are most needed. Gifts are tax-deductible as allowed by U.S. law.