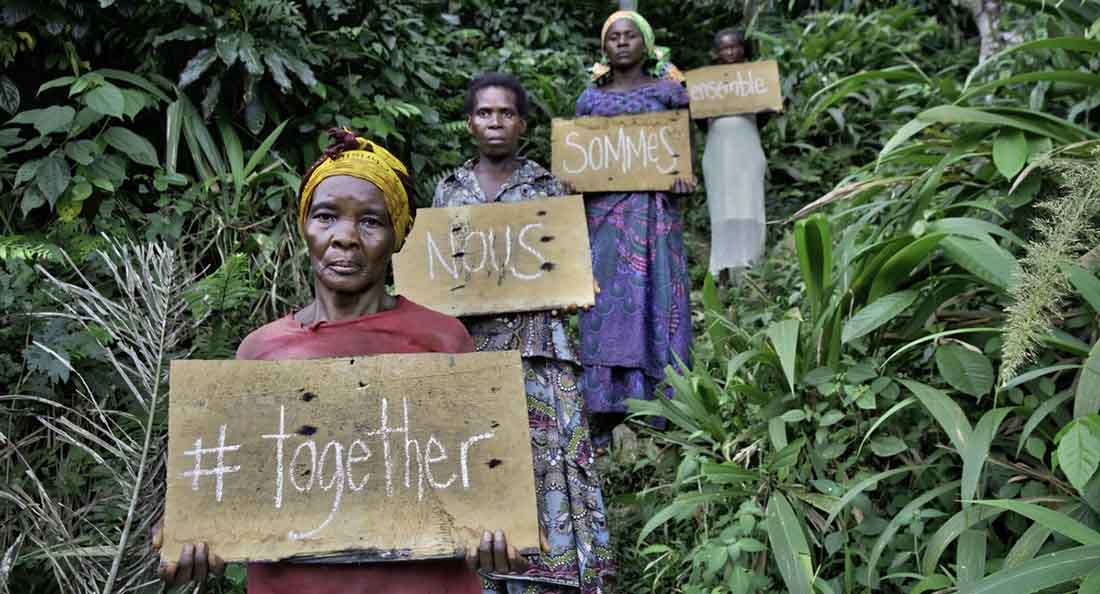 Sexual and gender-based violence is a public health crisis around the world. The World Health Organization estimates that as many as 1 in 3 women globally are affected by physical or sexual violence, and a lack of empowerment, autonomy, education and opportunity for women and girls negatively affects both their health and that of their children and families.
IMA World Health has integrated SGBV interventions and behavior change communication around women's empowerment into broader health programs for more than a decade, focusing primarily in the Democratic Republic of Congo.
IMA is the lead implementer of the United States Agency for International Development's Tushinde Ujeuri: Comprehensive Services to Address GBV Project in Eastern Congo, where years of insecurity and conflict alongside deeply rooted gender inequities and harmful cultural practices have contributed to high rates of SGBV. These, in turn, cause severe medical, psychological, economic and social suffering for survivors, their families and communities. Tushinde Ujeuri is a comprehensive community-based program designed to help communities respond to and prevent SGBV. In Swahili, its name means "We Overcome Violence."
Tushinde Ujeuri builds on the highly successful USAID Ushindi Project (2010-2017), through which IMA provided SGBV prevention and response activities in highest risk areas of Eastern Congo. IMA's holistic approach to addressing SGBV incorporates social and financial recovery, in addition to medical care and psychosocial support. Ushindi directly assisted nearly 30,000 survivors of SGBV from 2010 to 2017.
IMA World Health also serves as the founding organization and secretariat of We Will Speak Out U.S., a coalition of faith-based organizations working together to empower faith communities to speak out against SGBV. In 2014, IMA, on behalf of the coalition, partnered with Sojourners to release Broken Silence, a report based on a Lifeway Research survey of 1,000 U.S.-based Protestant pastors on their understanding of and response to SGBV in their congregations and communities. The report found that pastors often underestimate the prevalence of SGBV, speak infrequently about it and have even responded to disclosures of violence in ways that may inadvertently do more harm than good.
IMA deepened this research through a partnership with the Science, Religion, and Culture Program at Harvard Divinity School. After a year-long qualitative study of seven Boston-area congregations and three chaplains from two local universities, IMA and HDS released the "Interrogating the Silence" report in 2015. This study confirmed that religious leaders have little support and little training in dealing with issues related to SGBV and concluded that, while religious leaders are a powerful resource for victims and survivors of SGBV, they need more training on the available tools, gender relations, and the social mechanisms that contribute to violence.
OUR PROJECTS
Tushinde Ujeuri, Comprehensive services to address GBV: Through this cooperative agreement with USAID in eastern DRC, IMA works with partners to strengthen community-based prevention of and response to GBV; effectively reducing GBV incidence and improving the quality of and access to holistic care for survivors, particularly among vulnerable groups. It is also known as the USAID Counter-Gender Based Violence Project.