I
n the Democratic Republic of Congo, Ngondo Marie was able to give birth to her daughter, Shamba at a maternity clinic where the medical staff were knowledgeable and welcoming.
Shouldn't every mother have the opportunity to give their babies the healthiest start in life?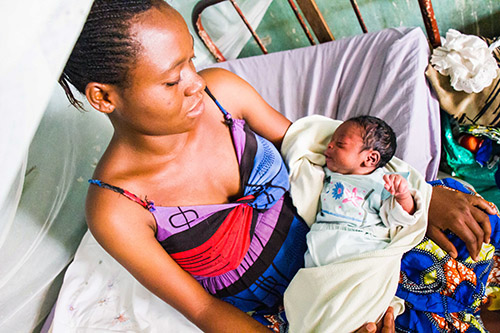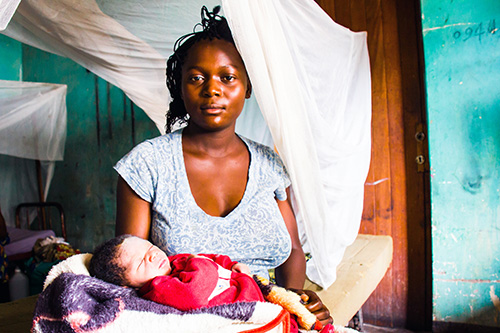 Most women in the Democratic Republic of Congo aren't expected to live past age 50. As maternal deaths are a frequent problem, access to health clinics where expecting moms might receive basic care is a critical concern.
FACT: Each year more than 500,000 women die in childbirth or from complications during pregnancy. (Source: UNICEF)
With your help, IMA is building 200 new health centers and renovating 250 health centers  in the DRC . Health centers give mothers a safe and clean place to give birth in a country still trying to recover from a conflict many consider Africa's first world war.
Having a facility that is well constructed and has skilled health workers encourages mothers to go to a health clinic to give birth to their babies. It is also safer for both the mother and the baby—if complications arise trained health workers are present and the proper equipment is available.
Your support helps us provide more mothers and children with greater access to health clinics with skilled health workers, essential sterile supplies and medical equipment. Honor your mom with a generous contribution that will save the life of another.
The typical Mother's Day gift falls far short of gifts that may save lives.
Consider making your donation in honor of the special mother or mothers in your life:
A gift card for $25 to a restaurant could train one doctor to treat complications from childbirth, such as a fistula.
A flower bouquet costing $50 could train one nurse to care for expectant mothers and newborns.
A new purse costing $75 could provide 15 malaria nets.
A box of perfume costing $150 could provide two infant scales for a health clinic.
A piece of jewelry costing $500 could provide 4 Family LifeStraw water filters.
The mom(s) you honor will receive a card or email letting them know of your amazing life-changing gift. It's an instant gift that will forever change a life.