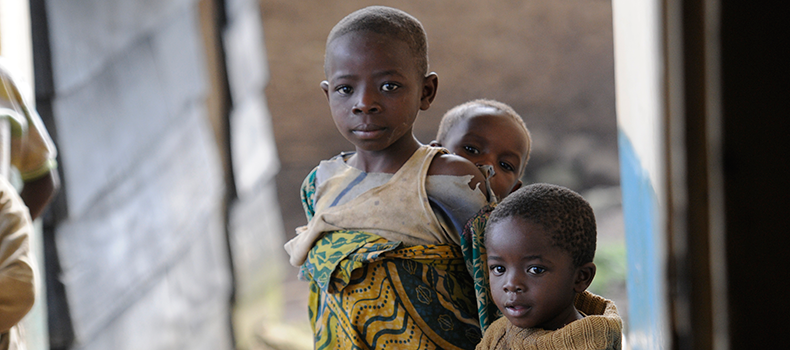 Poverty Focused Development Assistance
Background
The amount of money that the United States provides every year to international poverty-focused programs that prevent suffering and death is less that 1% of our federal budget. When asked, most Americans assume it is much more. Despite being tiny within the context of what else is in our national budget, these development and humanitarian programs have been extremely effective at saving and improving lives in some of the most destitute places on the planet.
Sadly, in recent years, the base budget for poverty-focused programs has been slashed time and again, despite the fact that doing so means that fewer children and families will be reached with child survival and maternal health interventions, malaria prevention, HIV/AIDS prevention, treatment and care and other critical programs.
The bill that provides funding each year for poverty-focused development assistance from the U.S. is called the Foreign Operations Appropriations bill. This year, the House's Budget Resolution proposes deep cuts to this Foreign Operations bill. Thankfully, the Senate's budget is 25 percent higher for Foreign Operations than the House. It is important that the Senate's funding levels are included in the final foreign aid funding bill passed by the U.S. Congress this year.
Please write to your member of Congress to urge him/her to support the Senate funding levels for the State, Foreign Operations bill.
Letter to U.S. Representative/Senators
Below we have included a sample letter which you can send to your member of Congress. If you can, we strongly suggest that you add a personal sentence or two for why I-VAWA is important to you to help the letter stand out. Then, simply fill in the address and name of your Congressman in the letter below and send it via e-mail or postal service. Look up your Congressman's information here.
Thank you for taking a stance on this important issue!
The Honorable ,
Dear XXXX,
Thank you for your service in Congress and for your leadership on issues important to our district. I am writing today to share with you my strong support for our nation's investment in international poverty alleviation programs.
I am troubled that one billion people in our world live in poverty—without access to basic health, education or clean water. Millions of people, many of them children under five years of age, perish needlessly each year from preventable diseases and malnutrition. I am proud that over the past two decades, the United States has been a world-leader in saving child lives and improving global health. We should be doing more of this work not less.
That is why I am writing to ask for your support for the Senate's higher levels of funding for the annual Foreign Operations Appropriations bill.
Sincerely,

Thank you for considering this request.