Meet the Board
William Craft, Chair
William Craft
William Craft, Ph.D., is president of Concordia College in Moorhead, Minn., a position he assumed in July 2011. Previously, he served as vice president for academic affairs and as the dean of Luther College in Decorah, Iowa. He is Chair of the Wye Seminar Advisory Council, a program of the Aspen Institute, and a member of the board of the Association of American Colleges & Universities. He was a longtime member of the American Conference of Academic Deans Executive Board. Beyond academic circles, Dr. Craft serves on the board of the Greater Fargo-Moorhead Economic Development Corporation.
Dr. Gregg C. Sylvester, Vice Chair
Dr. Gregg Sylvester, MD, MPH
Dr. Gregg Sylvester is a preventive medicine expert with a passion for disease prevention and health promotion on a local, statewide, and global basis. He has focused his career on developing sound health policy, implementing innovative public health programs and accelerating vaccine use worldwide. He has held a variety of senior management positions, including Vice President for Medical Affairs for Seqirus, Inc.; Global Medical Lead for Pfizer's pediatric pneumococcal vaccine; Worldwide Medical Lead for Merck's HPV vaccine and Cabinet Secretary for Delaware's Health & Social Services.
The Rev. Tim Runtsch, Secretary
The Rev. Tim Runtsch
The Rev. Tim Runtsch is Senior Pastor of Redeemer Lutheran Church in Fort Collins, Colo., and the current chair of the LCMS Mega-Church Conference, a coalition of the Lutheran Church – Missouri Synod congregations of at least 1,000 members. For eight years, he also served as the Ethiopia team leader for Pastoral Leadership Institute-International and travels annually to Ethiopia to offer advanced leadership training for leaders and clergy of the Ethiopia Evangelical Church Mekane Yesus (EECMY). Throughout his years in Fort Collins, Rev. Runtsch has also been involved in a wide variety of other community and church-wide efforts, including the Larimer County Mental Health and Substance Abuse Task Force. He helped lead the establishment of Project Smile, a nonprofit organization that offers free dental care to children from low-income families.
Abagail Nelson, Officer-at-large
Abagail Nelson
Abagail Nelson is the Senior Vice President for Programs at Episcopal Relief & Development. She has worked throughout Africa, Asia, Latin America and the United States and with the worldwide Anglican Church, responding to disasters, alleviating hunger, fighting disease and reducing exposure to risk for almost 20 years. Nelson takes a systems approach to development challenges, and has led broad coalitions of private, public and faith-based partners to achieve programmatic impact. Before coming to Episcopal Relief & Development, Nelson worked with the government of Ecuador on its coastal resource management program and as a financial analyst for several investment banks. Nelson holds a BA from Harvard College and an MSc from the London School of Economics. She is currently on the vestry of Grace Episcopal Church in Brooklyn, New York, which she attends with her husband and two children, and is a member of the Council on Foreign Relations.
Directors
Hilda M. (Bambi) Arellano
Hilda M. (Bambi) Arellano
Hilda M. "Bambi" Arellano retired from the U.S. Agency for International Development (USAID) in 2014, where she worked for more than three decades. She served as mission director in Egypt, Iraq, Peru, Hungary and Ecuador and as the coordinating director for development and economic affairs at the U.S. Embassy in Afghanistan. Her last assignment for USAID was as the senior development advisor at the State Department's Foreign Service Institute. Most recently, she served as the director of the Scholars in the Nation's Service Initiative at Princeton University's Woodrow Wilson School.
Philip Atkins-Pattenson
Philip Atkins-Pattenson
Phil Atkins-Pattenson is Of Counsel at the international law firm Sheppard Mullin where for the past 25 years he was a Partner in the Business Trial Practice Group handling complex business trials, arbitrations and appeals in state and federal courts, including the successful defense of a $2 billion class action following an 8-month trial. He is the former Co-Managing Partner of the firm's San Francisco Office. Throughout his 37-year career, Phil also maintained an active pro bono practice. In 2007, he was recognized as a California Attorney of the Year and as Sheppard Mullin's Pro Bono Attorney of the Year for his work as lead outside counsel in a successful 20-year federal court litigation for NRDC that resulted in a comprehensive settlement to restore California's San Joaquin River and its historic salmon populations. Phil has been an active member of First Church Berkeley (U.C.C.) where he has served on various ministry teams. He joined the IMA Board in November 2017, and is a member of the Audit and Risk Management Committee. He graduated from Stanford University (A.B.), Harvard Divinity School (M.Div.; Rockefeller Fellow) and University of San Francisco School of Law (Articles Editor, Law Review). Phil now resides in Glenbrook, Nevada on the eastern shore of Lake Tahoe.
Sonya Funna Evelyn
Sonya Funna Evelyn
Sonya Funna Evelyn is the Senior Director for Programs and Innovation with ADRA. In this role, Sonya leads teams of technical and program development experts in finding solutions to complex development issues; creating idea incubators across the ADRA network; and utilizing locally grounded solutions to reduce poverty. Prior to joining ADRA in 2007, Sonya worked on mental and reproductive health programs. Sonya holds a master's in Clinical Psychology from Pepperdine University and a master's in International Development Studies from the George Washington University.
Dr. Louise Evenson
Dr. Louise Evenson
Louise Evenson, Ph.D., is a certified planner. Before embarking on her 20-year career in the financial services industry, Dr. Evenson served as an adjunct professor and associate graduate dean at California Lutheran University in Thousand Oaks, Calif. In her leadership roles in financial services, she served as a general agent for Lutheran Brotherhood (now Thrivent Financial) and later as a group vice president at American Express Financial Advisors (now Amerprise), where she oversaw management of 30,000 clients for the San Francisco Bay area. Dr. Evenson helped raise more than $80 million when serving as the co-chair of "Now is the Time" capital campaign for California Lutheran University.
Jean Hanson
Jean Hanson
Jean Hanson served for 19 years as a partner of the law firm of Fried, Frank, Harris, Shriver & Jacobson LLP, New York, retiring in 2012. Ms. Hanson's specialties included securities law and corporate finance. During the early 1990s, she was general counsel to the United States Treasury, heading a 2,000-lawyer legal department. Ms. Hanson served two terms as a member of the Securities Regulation Committee of the Association of the Bar of the City of New York. Ms. Hanson also served as a member and chair of the Board of Regents of Concordia College New York and a member of the Board of Regents of Luther College in Decorah, Iowa.
Kenneth Jones II
Kenneth Jones II
Kenneth Jones II is Vice President and Chief Financial Officer at the Annie E. Casey Foundation in Baltimore. Before joining the Casey Foundation in 2008, he traveled extensively in Africa, Southeast Asia and Eastern Europe as CFO of Danya International, a public health and education organization, and Jhpiego, a nonprofit international health affiliate of the Johns Hopkins University. Prior to joining the nonprofit sector, Mr. Jones held corporate finance positions at Ford Motor Company, Pfizer, Mirant and Prudential. He has been involved in Habitat for Humanity and Paint the Town.
Jeff Jordan
Jeff Jordan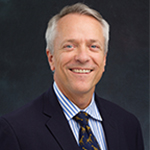 Jeff Jordan has served as the president and CEO of the Population Reference Bureau since 2014. From 2008 to 2014, he served as the senior vice president for international programs at the Catholic Medical Mission Board, where he provided oversight and strategic input to all international programs in HIV/AIDS, maternal and child health, neglected and tropical diseases, and gender. Jordan's demographic and public health experience is rooted in his work at the Population Resource Center (1990-1994), followed by the Futures Group/Constella Futures (1994-2007). His early career also included time with USAID Zaire and work for two years as a Volunteer in Mission with the Presbyterian Church USA, serving at the Presbyterian College and Theological Seminary in Seoul, Korea. Mr. Jordan has an undergraduate degree from Davidson College and a master's in public affairs from the Woodrow Wilson School, Princeton University. He currently serves on the international advisory board to the Executive Director of UNFPA. He and his family are members of the Falls Church Presbyterian Church.
Tamron Keith
Tamron Keith
Tamron Keith is the Associate Director of Presbyterian World Mission, with over 15 years of operations management experience, and over a decade of budget development, budget analysis, and financial forecasting expertise. Keith provides strategy, planning, and operational leadership for the ongoing, dynamic, work of the Presbyterian World Mission (PWM) Young Adult Volunteer program comprised of 70 young adult volunteers, International personnel office supporting 125 mission coworkers, budget and finance team, PWM grant-making programs, and manages the PCUSA international property inventory. He represents PWM and maintains relationships with the PMA board of directors, various ecumenical organizations and stakeholders. He also serves as a member of the PMA expanded Leadership Cabinet.
The Rev. David Lose
The Rev. David Lose
The Rev. David Lose, Ph.D., is Senior Pastor of Mt. Olivet Lutheran Church in Minneapolis, Minn. Before his call at Mt. Olivet, he was President of the Lutheran Theological Seminary at Philadelphia. A faculty member at Luther Seminary in St. Paul, Minn. for 14 years, he served as Marbury Anderson Associate Professor of Biblical Preaching, academic dean, founding director of the Center for Biblical Preaching and leader of the creative team that developed WorkingPreacher.org. He was also the director of several grants funded by the Lilly Endowment to research congregational vitality. He has authored scores of articles and book chapters. Prior to his faculty appointment, Rev. Dr. Lose pastored St. John Evangelical Lutheran Church, Summit, N.J.; Holy Trinity Lutheran Church, Audubon, N.J.; and Prince of Peace Lutheran Church, Princeton Junction, N.J.
Martine Polycarpe
Martine Polycarpe
Martine is an independent consultant and coach. She has a broad range of experience in operations management, strategy formulation and leadership development. Martine has a passion for helping individuals and organizations set and align goals to seize their truest potential. In prior years, Martine worked as a consultant for the World Bank where her focus was on maternal and child health programs in Latin America. Prior to the World Bank, she worked at ADRA International where she first served as Director of Health and later as the Bureau Chief for Business Development. There she led teams to design, implement and manage health and agricultural programs throughout Africa, Asia, and Latin America. Martine holds a Master's degree in Public Health, a Bachelor's of Science in Business Administration, several certifications in coaching, leadership development, humanitarian assistance, nonprofit board governance, and is credentialed through the International Coach Federation. She also serves as adjunct faculty at Loma Linda University School of Public Health.
Kathi Tunheim
Kathi Tunheim
Kathi Tunheim, Ph.D., is Vice President for Mission, Strategy, and Innovation at Gustavus Adolphus College in St. Peter, Minn. In this role, Kathi leads the execution of the Gustavus Acts Strategic Plan, which includes managing the College's National Advisory Boards and Gustavus Women in Leadership group, leading the human resources department, and growing external partnerships that advance the Gustavus mission. Kathi has managed training and development at Northwest Airlines and Carlson Travel Network, and served as Director of Leadership Development at American Express Financial Advisors. In 1998, she founded Tunheim Leadership Group, Inc., a consulting firm with a mission to recognize, educate and inspire leadership, team and organization development.
Updated: Jan. 11, 2019