Meet the Board
Dr. Gregg C. Sylvester, Chair
Dr. Gregg Sylvester, MD, MPH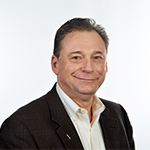 Dr. Gregg Sylvester is a preventive medicine expert with a passion for disease prevention and health promotion on a local, statewide, and global basis. The depth and diversity of his medical career have been the foundation for successful leadership positions in state government and the pharmaceutical industry. He completed residencies in General Preventive Medicine at Johns Hopkins and Pediatrics at the Children's Hospital of Buffalo. Gregg continued his training with fellowships in Epidemiology at the CDC and Public Policy in Washington, D.C.  He has focused his career on developing sound health policy, implementing innovative public health programs, and accelerating vaccine use worldwide. Gregg has held a variety of senior management positions including:
Vice President for the Americas, Medical & Scientific Affairs, Pfizer Vaccines
Global Medical Lead for Pfizer's pediatric pneumococcal vaccine
Worldwide Medical Lead for Merck's HPV vaccine
Head of Preventive Medicine at Christiana Care Health System
Cabinet Secretary for Delaware's Health & Social Services
Director of Public Health for the State of Delaware
Community Health Chief for Delaware's Division of Public Health
As a spokesperson for the importance of childhood and adolescent vaccines, Dr. Sylvester has traveled extensively throughout the world, meeting with governmental officials, regulatory agencies and presenting at national and international congresses.
Bjorn Sorenson, Treasurer
Bjorn Sorenson
Bjorn Sorenson serves as counsel, consultant, and coach to mission-driven social entrepreneurs, businesses, and leaders. Bjorn was the first General Counsel to the US affiliate of Grameen Bank's Nobel Prize winning microfinance program and previously served as a senior associate in an elite global law firm, counseling top investment banks, private equity, and corporate clients on international financial transactions. His pro bono practice includes advising diverse stakeholders in post-conflict and developing countries on complex issues of economic development, investment regulation, international law, and human rights. Bjorn holds a BA from Western Michigan University, an MTS from Harvard Divinity School, and a JD from American University Washington College of Law.
Sonya Funna Evelyn, Secretary
Sonya Funna Evelyn, Adventist Development & Relief Agency International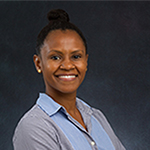 Sonya Funna Evelyn is the Senior Director for Programs and Innovation at ADRA International. In this role, Sonya works with a team of technical experts in the design and backstopping of US government grants and in producing best practice products from across the ADRA network. Core sectors of focus include health, nutrition, water, hygiene and sanitation, agriculture and food security. Prior to joining ADRA in 2007, Sonya founded an HIV/AIDS education non-profit based in Washington, DC and worked on mental and reproductive health programs. Sonya holds a Master's degree in Clinical Psychology from Pepperdine University and a Master's in International Development from the George Washington University.
Jeff Jordan, Member of the Board
Jeff Jordan, Population Reference Bureau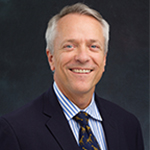 Jeff Jordan is president and CEO of the Population Reference Bureau, or PRB. Prior to PRB, he was the senior vice president for international programs at the Catholic Medical Mission Board. At the CMMB, Jordan provided oversight and strategic input to all international programs in HIV/AIDS, maternal and child health, neglected and tropical diseases, and gender. He managed CMMB's field staff and the medical volunteer program, and oversaw the monitoring and evaluation unit and the grants acquisition department. Jordan's demographic experience is rooted in his work at the Population Resource Center (1990-1994), followed by the Futures Group/Constella Futures (1994-2007). At Futures, he first served as an analyst and program manager in population, family planning/reproductive health and HIV/AIDS, before becoming vice president of program development and operations and chief operating officer. His early career also included time with USAID Zaire and work as a Volunteer in Mission with the Presbyterian Church USA serving at the Presbyterian College and Theological Seminary in Seoul. His technical experience spans both U.S. and international applications, including program development, policy communication and constituency building, institution building, applied policy research and analysis, and the linkages of faith and health, serving as the chair of the Faith and Global Health Caucus of the Global Health Council. He holds a master's degree in public affairs from Princeton University, Woodrow Wilson School of Public and International Affairs; and a bachelors from Davidson College. He is a member of the Falls Church Presbyterian Church where he serves as an elder and chairs their Mission and Social Concerns Committee.
Tamron Keith, Member of the Board
Tamron Keith, Presbyterian World Mission/Presbyterian Mission Agency
Dr. Deborah McFarland, Member of the Board
Dr. Deborah McFarland, Rollins School of Public Health, Emory University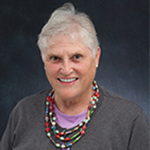 Dr. Deborah A. McFarland is a professor in the Hubert Department of Global Health and the Department of Health Policy and Management at the Rollins School of Public Health of Emory University. She holds a visiting appointment in the School of Public Health and Family Medicine at the University of Cape Town, South Africa and St. Paul's University in Limuru, Kenya. Dr. McFarland is an Open Society Foundation international scholar (2011-2015) for public health supporting new scholars and academics in the Caucasus, eastern and central Europe. Her specialty is international health care financing and health policy. Dr. McFarland has been involved in health policy and health financing issues for the past 30 years with particular interest in the interface of disease control programs and health systems strengthening, and the ethics and economics of resource allocation for public health priorities, primarily in sub-Saharan Africa, where she has lived or worked in more than 25 countries. She is one of the co-founders of the African Religious Health Assets Programme (ARHAP) based at UCT in Cape Town, South Africa. She is currently a member of the WHO technical consultative committee for the Africa Programme on Onchocerciasis Control (APOC), the WHO/UNICEF Tropical Disease Research Special Advisory Committee, the Mectizan/Albendazole Expert Committee for neglected tropical diseases and the WHO Scientific Technical Advisory Group for Neglected Tropical Diseases.
Dr. McFarland served in the Peace Corps in Liberia, worked as a health services specialist for the United Mine Workers Health and Retirement Funds in central Appalachia and the director of a network of primary care clinics in the same region before deciding to pursue an academic career. She was a Robert Wood Johnson Fellow in health policy and finance and worked with the National Governors Association on Capitol Hill. At the RSPH, Dr. McFarland is the director of the Foege Fellowship program, the Global Field Experience Program and the Peace Corps Masters International Program in addition to her teaching and research activities.
Dr. McFarland holds a PhD in strategic management and industrial organization economics, an MSc in economics, an MPH in health policy and a BA in philosophy.
Abagail Nelson, Member of the Board
Abagail Nelson, Episcopal Relief & Development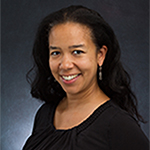 Abagail Nelson is the Senior Vice President for Programs at Episcopal Relief & Development. She has worked throughout Africa, Asia, Latin America, and the United States and with the worldwide Church, responding to disasters, alleviating hunger, fighting disease and reducing exposure to risk for more than 15 years. Abagail earned an MSc from the London School of Economics and BA cum laude from Harvard University. The daughter of an Episcopal priest, Abagail lives in New York with her husband and daughters where they are active members of The Episcopal Church.
Philip Atkins-Pattenson, Member of the Board
Philip Atkins-Pattenson, SheppardMullin
Phil Atkins-Pattenson is a partner in the Business Trial Practice Group at Sheppard Mullin and is the former Co-Office Managing Partner of the firm's San Francisco office. In 2007, California Lawyer magazine recognized him as one of its "California Attorneys of the Year (CLAY)." The Daily Journal recognized one of his cases as a "Top Ten Defense Verdict" in 2009. Atkins-Pattenson maintains an active pro bono practice and has served on Sheppard Mullin's Pro Bono Committee. For more than 20 years, he was the lead outside lawyer representing the Natural Resources Defense Council in federal court litigation to restore the San Joaquin River, California's second largest river, and was the co-lead negotiator for the plaintiffs in the settlement negotiations of that case, which resulted in a comprehensive river and salmon restoration plan that the U.S. Secretary of the Interior described as "historic." He is a member of the American Bar Association (Litigation Section), Federal Bar Association, American Health Lawyers Association and Harvard Divinity School, Alumni/Alumnae Council (2012-2014).

Martine Polycarpe, Member of the Board
Martine Polycarpe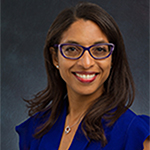 Ms. Martine Polycarpe has more than 15 years of experience as a global health professional. Throughout these years, Martine has gained geographic experience in 34 countries, including Argentina, Cameroon and South Africa. As she has progressed to positions of increased responsibility, she has utilized her leadership and experience to effectively improve coordination among internal and external partners. Martine is currently a consultant for Global Public health where she develops curriculums edits presentations and advises on strategic planning. On top of having a working knowledge of four foreign languages, Martine holds a Master's Degree of Public Health, a Bachelor's Degree in Business Administration and serves as adjunct faculty at Loma Linda University School of Public Health.
Mary White, MD, Member of the Board
Mary White, MD, Icahn School of Medicine at Mount Sinai
Mary H. White, MD is an internist and subspecialist in infectious diseases. She currently volunteers as a medical evaluator of persons seeking asylum in the United States for torture in their home country at the Human Rights Clinic of the Icahn School of Medicine at Mount Sinai, New York, NY. She previously served as clinical assistant professor of medicine at Weill Cornell Medical College and co-director of the Weill Cornell Human Rights Clinic. She serves on the Advisory Board of the Institute for Justice and Democracy in Haiti and the Education and Master Planning Committees of St. Vincent's Centre in Haiti.  She was a Neighborhood Coalition for Shelter "Women of Achievement" Honoree in 2013 and received the Soroptimist International of New York "Women Helping Women Award in 1995. She is a graduate of Wellesley College and the Mount Sinai School of Medicine.
Updated: Feb. 23, 2018