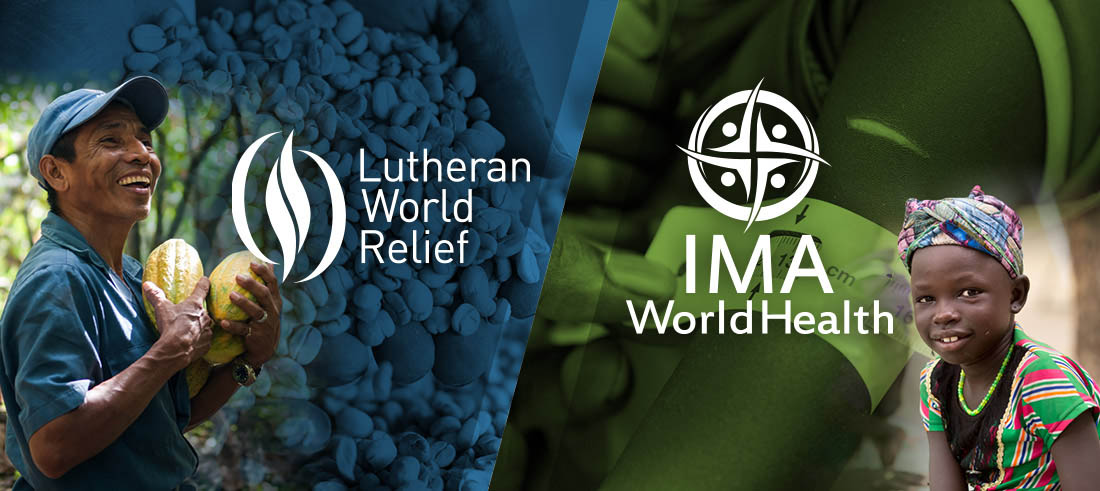 Update: Together, we are pursuing new opportunities, implementing stronger programs and supporting deeper and more lasting results for the health and well-being of the individuals and communities we serve. We invite you to read more.
Health and rural livelihoods are intrinsically linked. A family in poverty can scarcely afford health care. A sick breadwinner may be unable to earn income.
To increase our impact on breaking the cycle of poverty and promoting healthier families and communities, IMA World Health and Lutheran World Relief are excited to announce we are joining forces. The two humanitarian nonprofits are integrating IMA's global health expertise and Lutheran World Relief's work in rural economies and emergency response, creating a unified organization that will help millions more enjoy a healthier, more prosperous tomorrow.
Then and now
IMA and Lutheran World Relief have worked together for more than half a century. In fact, Lutheran World Relief, in partnership with other faith-based relief agencies, founded IMA World Health in 1960 to provide medical supplies to the world's poorest populations. Today, in addition to our ongoing work that serves more than 35 million people around the world, the combined agency is expanding programs:
To improve water and sanitation and thwart cholera in Haiti.
Prevent the spread of Ebola along the Ugandan-Congolese border.
And provide treatment for pediatric and cervical cancer in Tanzania.
Along with making an even deeper and more lasting impact in the lives of those in need around the world, the joint organization is set to become an even better steward of our donors' generous gifts by increasing operational efficiency and maximizing resources.
Want to learn more? Go deeper.
Read the press release announcing that IMA World Health and Lutheran World Relief join forces.
Read the press release announcing Daniel Speckhard as president and CEO of IMA World Health
Message from our leadership: Learn more from President and CEO Daniel Speckhard and Rick Santos, Senior Advisor and CEO of IMA Innovations.
Keep in touch!
We're excited by the impact IMA World Health and Lutheran World Relief can achieve as a unified organization! Together, we'll be better equipped to serve people living in poverty with comprehensive, long-term solutions that promote dignity, health and self-sufficiency. Keep in touch by signing up for email updates! Through stories, images and news, you'll meet the people you're helping with your support.