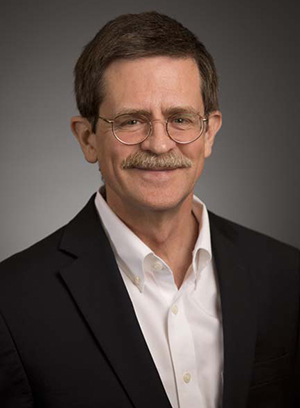 David Addiss, MD, MPH is the Director of Children Without Worms, a program of the Task Force for Global Health in Decatur, Georgia. Formed as a partnership  between Johnson & Johnson and the Task Force for Global Health, CWW collaborates with GlaxoSmithKline, the World Health Organization,the Children's Investment Fund Foundation, non-governmental organizations, and national ministries of health and education to prevent and treat soil-transmitted helminthiasis in children. After working as a general medical practitioner in a migrant health clinic in the San Joaquin Valley of California, David trained in public health at The Johns Hopkins University in 1985 and a completed a Preventive Medicine residency at the US Centers for Disease Control and Prevention in 1988. He was an Epidemic Intelligence Service Officer at CDC from 1985 to 1987, assigned to the Wisconsin Division of Health. As a medical epidemiologist in the Division of Parasitic Diseases at CDC, 1988-2006, David focused on the epidemiology and control of neglected tropical diseases. He co-founded and co-directed the World Health Organization's Collaborating Center for Control and Elimination of Lymphatic Filariasis in the Americas. In 2006, David joined the Fetzer Institute in Kalamazoo, Michigan, where he directed a research program in science and spirituality. In 2010, he left the Fetzer Institute to teach global health and epidemiology at Kalamazoo College, where he was a Fellow at the Arcus Center for Social Justice Leadership. He joined CWW in 2011. Current interests include the control and elimination of neglected tropical diseases, particularly STH and lymphatic filariasis, and the role of compassion in global health.
WHEN
Monday, May 23, 2016 from 4:00 PM to 6:00 PM (EDT)
WHERE
Lawrence P. and Ann Estes Klamon Room, Claudia Nance Rollins Building – The Rollins School of Public Health, Emory University 1518 Clifton Rd, Atlanta, GA 30322
PANELISTS

Dr. Stephen Blount is the Director of Special Health Projects at The Carter Center. In this role, Dr. Blount oversees the Center's work to intensify binational coordination between the Dominican Republic and Haiti to eliminate malaria and lymphatic filariasis on the island of Hispaniola. He is also leading the Center's effort to expand public health training in low-resource countries. Before joining The Carter Center, Dr. Blount spent 25 years at the U.S. Centers for Disease Control and Prevention in a succession of leadership positions.
Dr. Joseph Njau is the Senior Service Fellow with the Division of Global Migration and Quarantine – National Center for Zoonotic and Emerging Infectious Diseases of the Center for Disease Control and Prevention. He is a student in health systems research and services at Emory University's Rollins School of Public  Health. He is also interested in looking at the relationships between health, poverty, faith and religion especially in sub-Sahara Africa.
Lisa Sthreshley was born in the Democratic Republic of Congo and grew up mainly in the DRC and Cameroon, which is where her interest in global public health began. She received a BA from the College of William & Mary in Anthropology and French, and a MPH from the Rollins School of Public Health specializing in Global Health. Ms. Sthreshley now works for Emory in the School of Medicine, Infectious Diseases Division, as a Project Coordinator.