I
MA World Health will attend the Christian Connections for International Health (CCIH) 29th Annual Conference, June 26-29, 2015, at Marymount University in Arlington, Va. The conference attracts global health professionals and students from across the globe, including many from developing nations.
A number of conference speakers were on the frontlines responding to the 2014 Ebola outbreak, including Patricia Kamara, Executive Director of the Christian Health Association of Liberia (CHAL). She will be part of a plenary discussion Sunday morning titled "Reaching the Most Disadvantaged." She will give a local perspective on response to the Ebola outbreak that began in March 2014 and lasted until the World Health Organization declared Liberia Ebola free in May 2015.
IMA World Health, with support from member agencies and private donors, assisted CHAL in stopping the spread of the Ebola virus. CHAL worked in close collaboration with the Liberian Ministry of Health to train health care professionals, community health volunteers, and religious and traditional leaders on the key facts about Ebola. CHAL also engaged in the procurement of personal protective equipment (PPE) for health workers, along with training on its proper use.
Other conference speakers from the front lines of responding to the Ebola outbreak include Anne Peterson, MD, Senior Vice President of Programs, AmeriCares; Elizabeth Foulkes, Ebola Response Coordinator for ADRA International; and Lance Plyler, MD, Medical Director, Disaster Response Unit, Samaritan's Purse.
IMA representatives also will participate in the conference.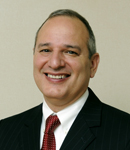 Saturday morning, IMA President and CEO Rick Santos will moderate a plenary session titled "Combating Poverty through Strong Health Systems." That evening, IMA also will host Soirée SANRU: Celebrating 15th Anniversary of SANRU, which will include dinner from 5:30 p.m. to 6:30 p.m. Presentations will be followed by a dessert reception.
On Sunday, Larry Sthreshley, IMA's Country Director for the Democratic Republic of Congo, will be part of a breakout session titled "Tackling Poverty and Gender Inequality through Women's Empowerment." IMA Senior Program Officer Theresa Nyamupachitu will moderate.
IMA is proud to be a Silver Sponsor for the event.
At A Glance
When: June 26-29, 2015. See a detailed schedule here.
Where: Marymount University, 2807 N. Glebe Road, Arlington, VA 22207
Theme: Extreme poverty and the inability to access care are at the root of health problems across the globe.
Details: Visit www.ccih.org for more information.