O
n Thursday, August 7, Liberian President Ellen Johnson Sirleaf declared a state of emergency as the country grapples with the deadliest outbreak of the Ebola virus on record. Since its first detection in March, the Ebola outbreak has killed more than 1,000 people, primarily in the West African countries of Liberia, Guinea, Sierra Leone, and Nigeria.
With financial support from IMA Member Agencies including Lutheran World Relief, American Baptist Churches USA, Week of Compassion, and Church of the Brethren, IMA World Health is providing management support to the Christian Health Association of Liberia's (CHAL) on-the-ground response to the epidemic.
CHAL is working in close collaboration with the Liberia Ministry of Health to train health care professionals, community health volunteers, and religious and traditional leaders on the key facts about Ebola (i.e. transmission, signs and symptoms, diagnosis, treatment, and prevention). CHAL is also engaged in the procurement of personal protective equipment (PPE) for health workers, along with the training on its proper use. This activity is crucial, as most of the government hospitals in Liberia are currently closed due to lack of PPE and other necessary equipment for health workers.
CHAL plans to distributed PPE at 18 health care facilities (hospitals, clinics and health centers) in three counties – Lofa, Bong, and Nimba. So far, training has been conducted for health workers from Foya Borma Hospital in Lofa County, the first area in Liberia to see cases of Ebola.
In addition to providing training and PPE for health workers, CHAL is also conducting a massive public awareness strategy through the media to educate the public about Ebola, dispel myths, and encourage proper prevention and response.
Challenges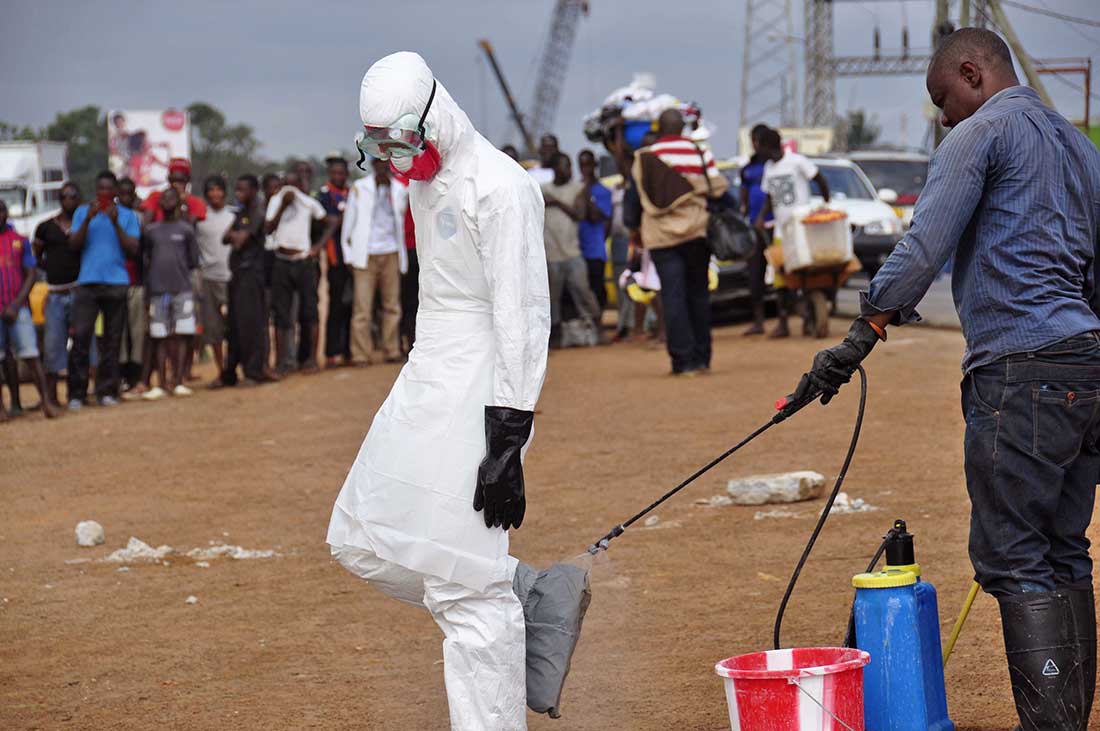 The prevention of Ebola presents many challenges. The virus can spread quickly within health care settings, especially hospitals and clinics that lack proper protective equipment, isolation units and use of barrier nursing techniques.
As reported by CHAL, the current epidemic has affected the status of health workers in several ways. First, there are an increasing number of cases of health workers with Ebola, with several of them having contracted the virus in a health facility. Second, there has been an increase in the absence of health workers because of fears of becoming infected. This compounds the problem of an already ill-equipped supply of health workers in the affected areas. Third, health workers have been victimized by family members and community leaders, who may not accept the isolation of those infected, and incorrectly attribute deaths to supposed negligence or even malice.
Will you help?
As we continue to support the Ebola response efforts through CHAL, there is a great need of funds for the following areas:
Providing adequate personal protective equipment (PPE) for health workers.
Give practical trainings on how to use the PPE and care for patients infected with the Ebola virus.
Your support of IMA means we are able to respond to health crises and disasters such as these.  
IMA has supported the Christian Health Association of Liberia (CHAL) for many years. CHAL is made up of 45 member institutions comprising churches, faith-based schools and health facilities in Liberia. CHAL implements health programs and strategies in Liberia including malaria control, HIV/AIDS, and STI programs.