By Emily Esworthy/IMA World Health
IMA World Health is proud to be a new member of the International Best Practices Initiative for Reproductive Health, an international partnership dedicated to scaling up what works in family planning (FP) and other areas of reproductive health.
IMA staff, including Vice President for International Health Programs Allyson Bear and Senior Technical Program Manager Ellen Knowles, participated in the IBP Initiative's Global Partner Meeting September 10-11 in Washington, D.C.
Why Family Planning?
IMA invests in access to and knowledge of family planning and reproductive health services for women, men and couples as a critical factor in improving maternal and child health in fragile settings and helping individuals, families, communities, and societies thrive. As a faith-based organization, one of IMA's core values is serving vulnerable populations; in service to this value, IMA supports women and couples experiencing vulnerability to make informed decisions about where and when to expand their families using voluntary FP methods that align with their own values and beliefs. In addition to supporting health goals, this work also strengthens a country's social and economic development, with effects seen across development areas including economic growth and employment, food security, and education.
Success Story: Increasing Family Planning Coverage from 5% to 22% in the DRC
The Democratic Republic of Congo has an annual population growth rate of 3.4%, which ranks among the highest in the world. This is one factor fueling the country's high maternal and child mortality rates. Ensuring access to high-quality family planning services allows women and couples to safely space pregnancies and provide for their families, enabling healthier mothers and babies, households, and communities.
Through the Access to Primary Health Care Project (ASSP), funded by U.K.'s Department for International Development, IMA works with the Ministry of Health in 56 health zones in the DRC. From 2012-2019 the modern contraceptive prevalence rate (mCPR) rate in IMA-supported health zones increased from 5 to 22%, more than double the project performance goal.
This achievement is especially compelling because in 2016 an outbreak of violence displaced roughly a third of the project's target population. Many health centers temporarily closed, leaving potential gaps in service. Yet ASSP—powered by IMA's two decades of navigating challenges in the DRC—met and exceeded many of its maternal and child health goals, including those for family planning.
For example, ASSP supported the recruitment of 394,974 new acceptors of modern methods of family planning in project year 5, achieving 110 percent of the annual target. It also supported 283,966 couple years of protection (CYPs) in year 5, achieving 145% of the target.
For more information about IMA's work to improve access to high-quality family planning and reproductive health services in fragile settings, download our Family Planning Capacity Statement.
How do we accomplish our goals?
IMA uses multiple channels to generate FP demand in the DRC, including deploying the following bi-directional facility-community approaches:
1. Training health care providers to be FP promoters at every client interaction,
2. Training community volunteers to promote the benefits of FP through community meetings, household visits, and one-on-one discussions with community members,
3. Sensitizing religious and traditional leaders and developing tailored sermon guides for them to promote accurate and appropriate FP messaging,
4. Using mass and local media (e.g. local radio, informational brochures for low literacy audiences) to complement household-level and community promotion, and
5. Ensuring the provision of quality and client-friendly services at the facility level through training and supportive supervision that monitors FP service delivery satisfaction and quality assurance.
Esther's Story
Esther Mwankwanza, 26, lives in the Kasai province of the Democratic Republic of Congo and says she is in love with her three young children—a little girl and twin boys. She says limiting the number of children she has gives her the opportunity to truly bond with and care for them. Often it is difficult for poor families to take care of twins. It is common in Kasai for one twin to die of preventable diseases early in life.
But Esther's twins are thriving.
"Ah, Mwa Mbuyi (mother of twins), your children are really growing. What is your secret?" the women in her neighborhood ask her.
Esther is happy to sing the praises of the implant she has used for the last three years, after receiving counseling at a local health center supported by the ASSP Project. In fact, she is proud to say she has influenced three of her friends to follow her example. They are all now using the implants to help them space their births.
Esther also speaks highly of the economic impact of the implant. The money she and her husband would have spent on expanding their family was used to buy a motorcycle taxi. Her husband is now earning a living for the family, which is thriving.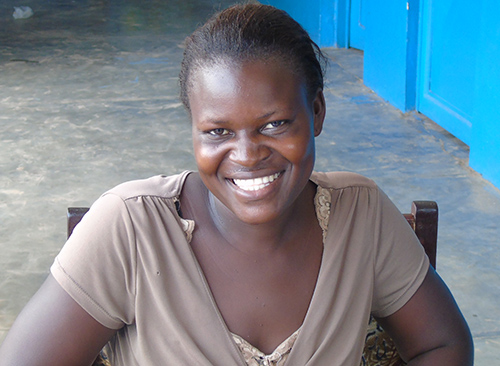 Founded in 1960, IMA World Health is a global, faith-based nonprofit that works with communities to overcome their public health challenges.