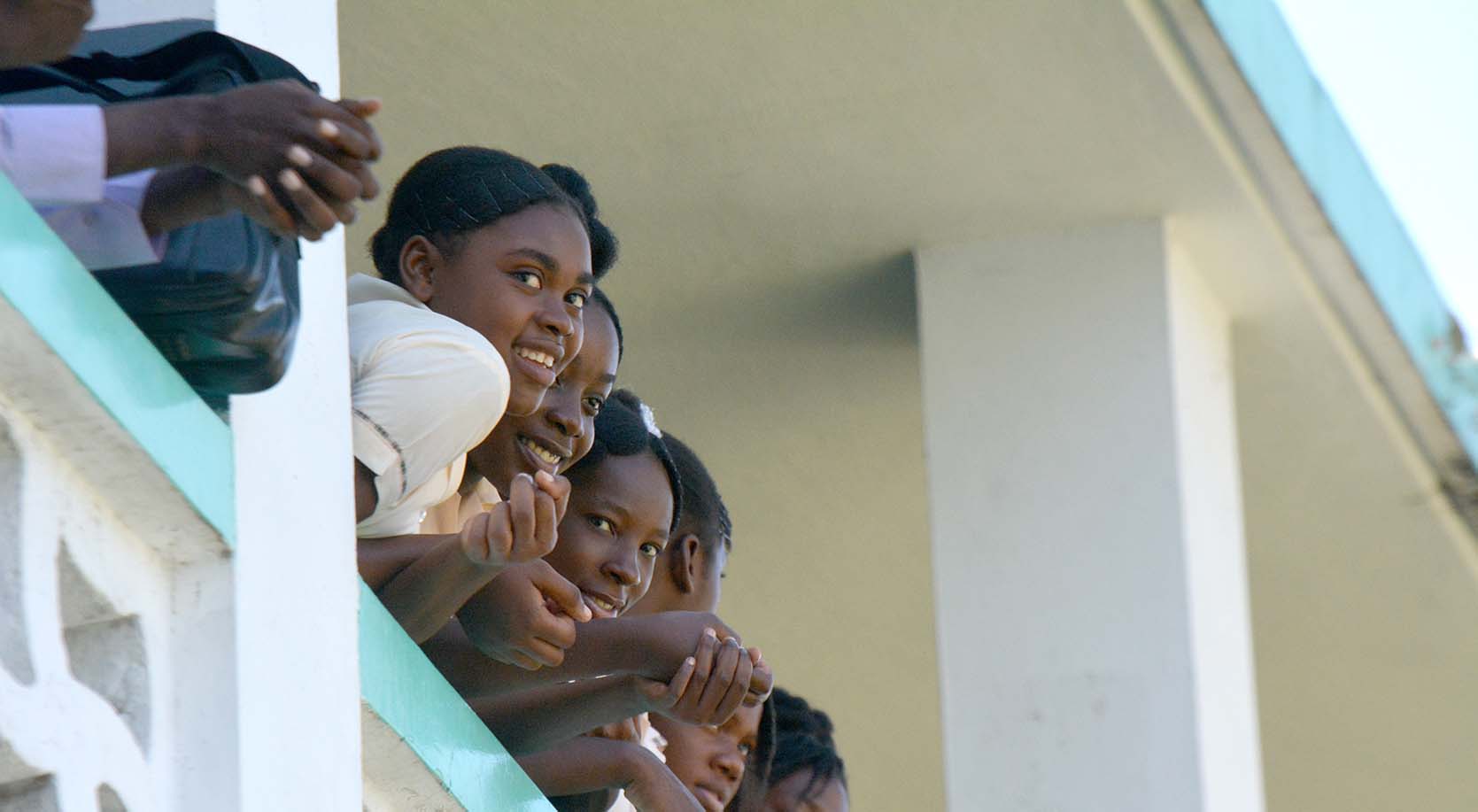 As one of the strongest North Atlantic storms in recorded history, Hurricane Irma brings driving rain and winds in excess of 155 mph throughout the Caribbean. The Category-5 storm is impacting the island of Hispaniola, with Haiti's northwest squarely in Irma's trajectory. Because IMA World Health has had a significant presence in Haiti since 1998, we are ready to respond to the public health challenges resulting from this devastating event.
In Port-au-Prince, IMA Country Director Dr. Luula Mariano is concerned the island will see a cholera outbreak similar to what followed Hurricane Matthew last year. "Haiti has precious few plains and these are high density areas which are also highly prone to flooding and flash floods," she says. "Any time there is flooding, there is risk for cholera – which can be life-threatening in a developing country like Haiti."
IMA World Health wants to provide cholera mitigation and treatment, as well as points of care to address the disease. The agency will also procure life-saving drugs, hygiene kits in order to curb any potential spread of cholera following the storm. Timely treatment and outbreak control education, community mobilization for rapid uptake of cholera vaccination, strengthening of points of care with life-saving drugs and procurement of family hygiene kits are among the urgently needed actions that IMA will undertake with your support.
Irma will pass over northern Haiti, the country's breadbasket. We will also monitor food production levels and any subsequent malnutrition that may result from a lack of production. Malnutrition surveillance is particularly critical in southern provinces still enduring the effects of Hurricane Matthew.
Your gift will help IMA to respond to critical, urgent and potentially life-saving needs. Please give generously. Thank you.
Please give generously by filling out the donation form on this page.
Thank you.

Founded in 1960, IMA World Health is a global, faith-based nonprofit that works with communities to overcome their public health challenges.
If you need assistance, contact Fundraising Officer Jennifer Bentzel at 717-353-5088 or email info@imaworldhealth.org. You can reach our headquarters at (202) 888-6200.
Kindly note that this campaign has ended. If you'd like to give to IMA World Health, we invite you to visit imaworldhealth.org/donate.