IMA World Health/Kara Eberle
H
ands hold. They lift up. They comfort.
At Catonsville Presbyterian Church in Maryland, congregants use their hands to support IMA World Health, and, in turn, touch lives thousands of miles away.
For about 10 years, volunteers have donated their time and funds to help women and children in some of the poorest areas of the world.
Their hands have ripped hems from flannel sheets to make soft baby blankets. They've carefully sewn new hems along the side of the perfectly measured 30-by-30-inch squares that will wrap around new life.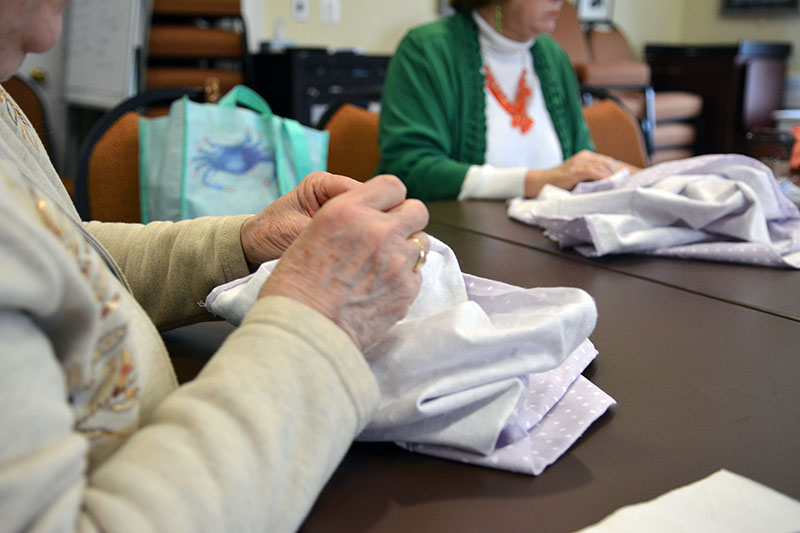 They've crocheted tiny hats to fit on newborn heads. In some cases, they've learned the new skill specifically because they wanted to help.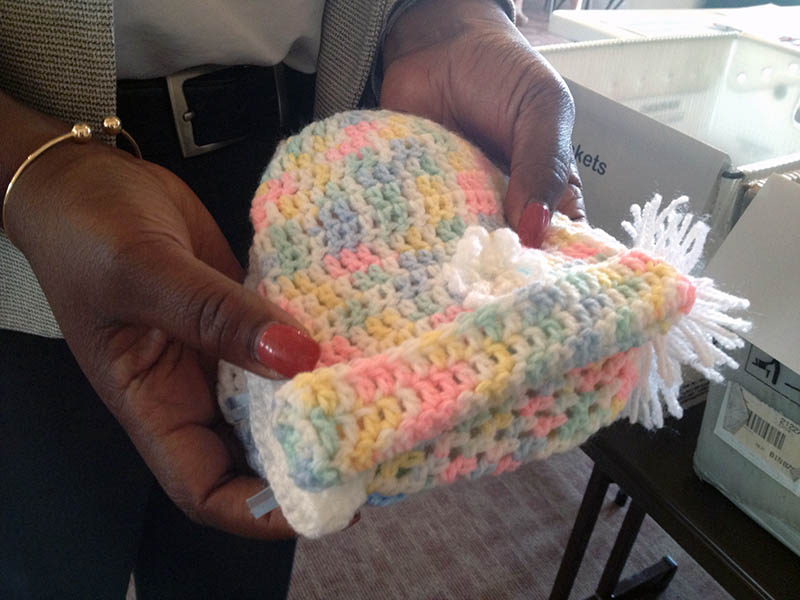 And they've assembled hundreds of Safe Motherhood Kits™ (SMKs) that have been shipped to places they may never see. But they know their love will be felt.
This year, the church will again come together on May 9 to assemble SMKs. Their goal was to put together 200 kits, which they exceeded. They'll be putting together 271 kits this year!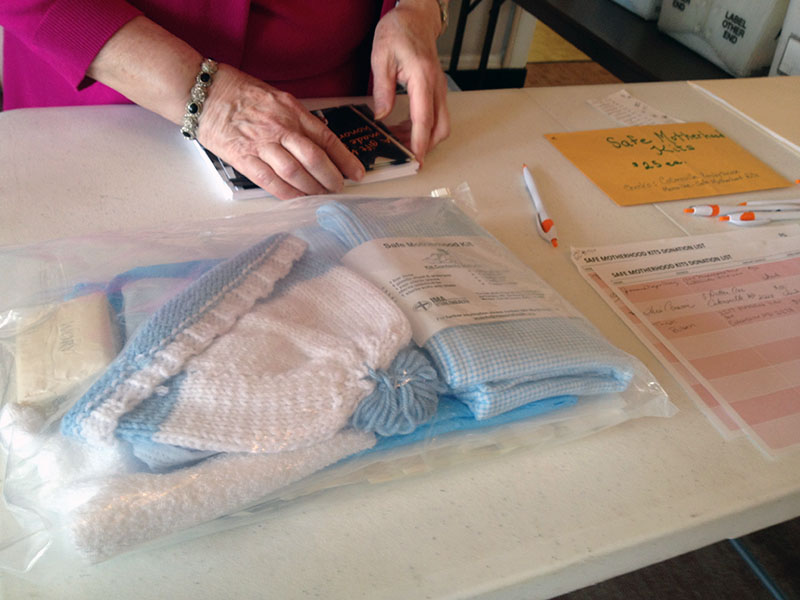 Behind the scenes of this project have been the helping hands of Glenda Johnson.
If you ask just about anyone at Catonsville why they support IMA, they usually point to Glenda.
Ruling Elder Reid Spearman is no exception. He said he has two reasons for supporting IMA. First, it's a way to honor his mother. And second, because of Glenda. If Glenda is coordinating it, he said, he knows it's worthwhile.
Glenda, a volunteer and supporter of IMA for nearly 20 years, is a leader in the church's mission committee. She has mobilized many people and organizations over the years, including the Soroptimist International of Howard County and the South Atlantic Region of Soroptimist International of the Americas. These groups support IMA through a variety of programs to improve the lives of women and children.
She works closely with Rev. Kenneth Kovacs, who also believes strongly in IMA's mission and encourages his church to support its many programs. The church has maintained a close relationship with IMA for almost 18 years.
Ken was inspired to visit Africa with members of IMA by Don Padgett, a member of his congregation who had done extensive work in the Democratic Republic of Congo as an employee of IMA. Padgett was Assistant Vice President of Pharmaceutical Services and worked with IMA for about 15 years before retiring in 2007.
Over time, Catonsville Presbyterian's Mission Committee has become more active in projects in the DRC. In addition to this project, members — Peggy Carr, Linda Meyer and Barbara Rice — each have special roles in helping with the committee.
"We see firsthand the impact IMA has in the world," Ken said. "It's health. We can all relate to that."
Ken believes IMA is special because it connects with its volunteers and ensures that they see the results of their labor.
"It is tangible and real."
Helpers (Hover over images for more information)