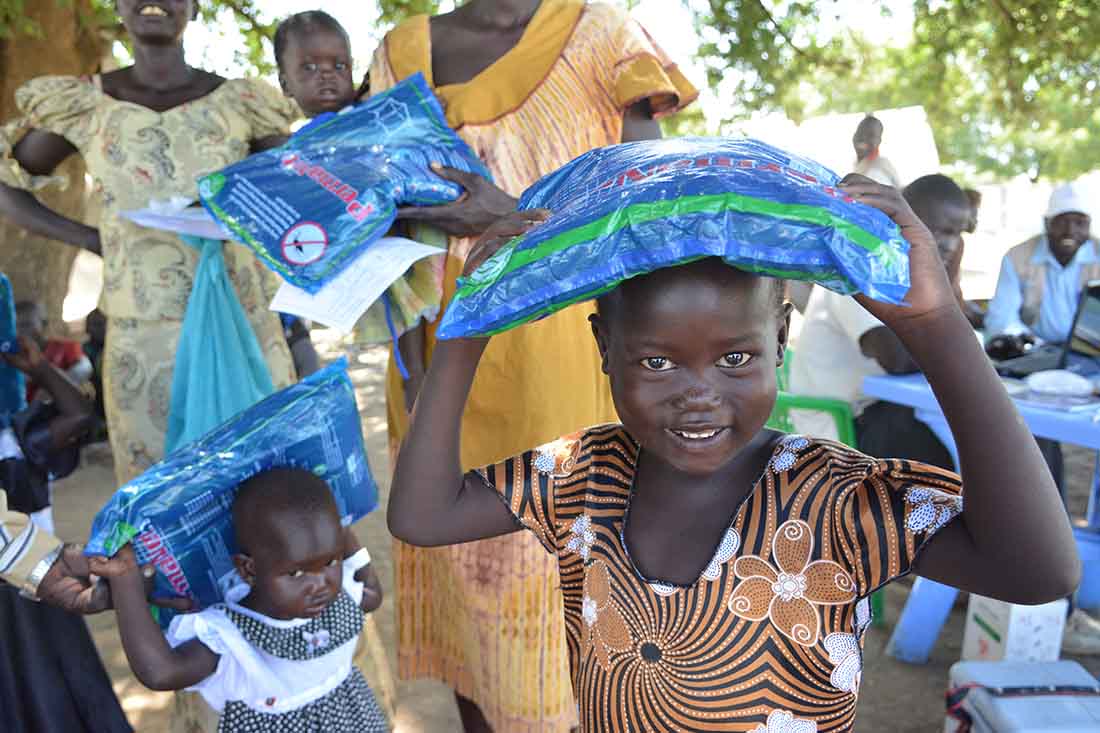 $2.35 million | Population Services International/Global Fund | Jan.–Dec. 2016
A key component of the Ministry of Health's malaria prevention strategy is to distribute long-lasting insecticide-treated nets, or LLINs, across the entire population every three years. With resources from the Global Fund through Population Services International, IMA World Health works with the Ministry, as well as implementing partners that work directly with beneficiaries, to mass distribute LLINs in every community across Jonglei and Upper Nile states.
The political crisis that began in 2013 hit Jonglei and Upper Nile hardest. Ongoing conflict, poor roads and rainy season flooding have challenged net distribution, but IMA and partners have continued to overcome obstacles to train volunteers on distribution procedures and key malaria messaging for recipients and to mobilize the distributions at the community level.
Successes (January–June 2016):
169,745 LLINs distributed
337 volunteers trained