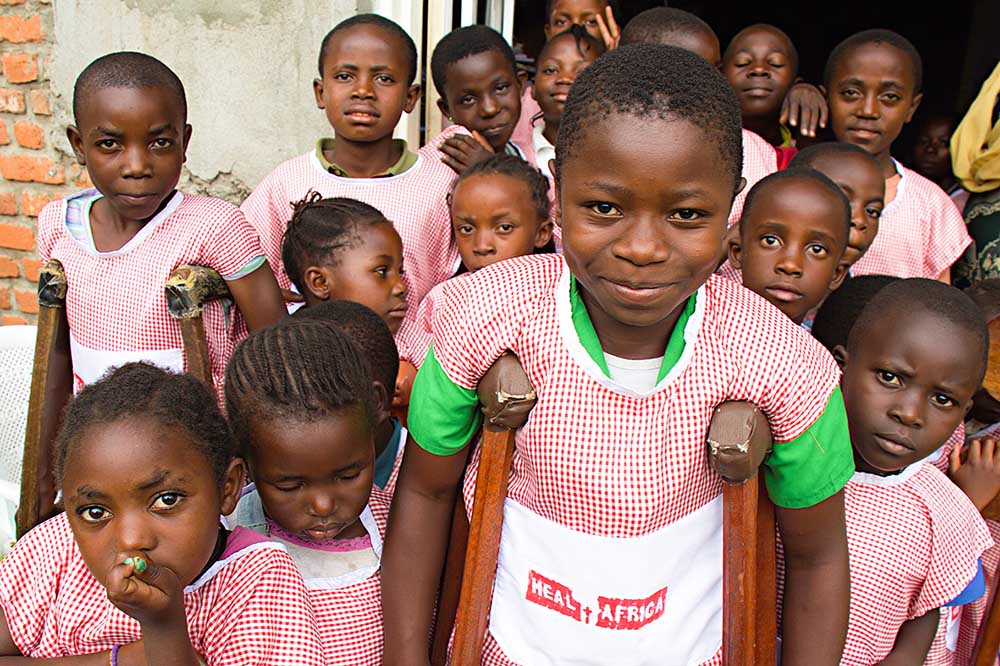 Frequently Asked Questions
What does "IMA" stand for?
Our most frequent question! IMA stands for "Interchurch Medical Assistance, Inc." IMA was originally founded by a group of six Protestant mission boards who relied on us to support their clinics all over the world. As IMA grew to manage our own health projects, we began doing business as IMA World Health.
What does the IMA logo symbolize?
We redesigned our logo in 2011 to better represent IMA's work, mission and vision. The blue circle represents the world. The people in the center represent IMA's long history of partnership, as well as the many people IMA serves; the medical cross they form shows our focus on health and medical care. Finally, the shade of bright green has been carried over from IMA's previous logo, as green symbolizes health and has been a key part of IMA's identity since we were founded in 1960.
Who do I talk to about a gift?
The generosity of caring people makes our work possible, and we strive to make the most impact with every gift. If you're ready to give now, you can safely and conveniently give online on our secure
Donate
page. To learn more about our giving options, please contactFundraising Officer Jennifer Bentzel at 717-353-5088, 
info@imaworldhealth.org
 or
202-888-6200
.
My organization wants to partner with IMA. Who do I talk to?
IMA World Health is always looking for partners with skills and expertise to complement ours.
If you're an NGO or FBO looking to partner on a health or development project, please contact Laura Shahi, Senior Director for Business Development, at laurashahi@imaworldhealth.org.
If you're a corporation or private business looking to provide an in-kind donation or products for use in our projects, please contact Denis Asonganyi, Senior Procurement Officer, at denisasonganyi@imaworldhealth.org.
Are you hiring?
IMA often has new opportunities for caring, qualified people to join our team. Visit our
careers page
for current postings.
How can I request a speaker from IMA?
We love sharing about our work with anyone who will listen. Please fill out the
Request a Speaker form
, and we'll get back to you shortly.