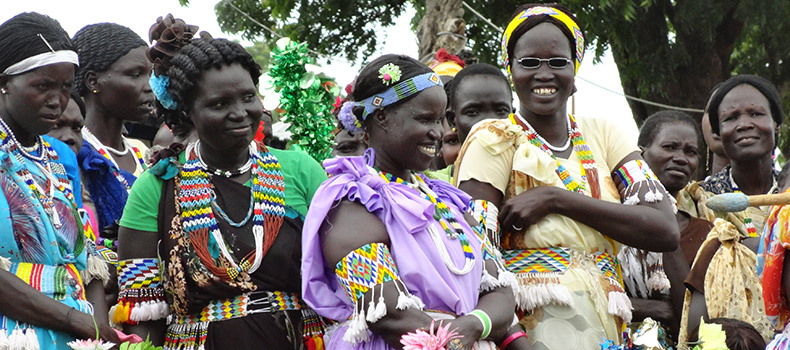 ABOUT THE PROJECT
In 2010, IMA World Health was working on the SuddHealth Project in South Sudan's Jonglei and Upper Nile states and noticed an alarming trend: a woman of reproductive age had a greater chance of dying from pregnancy related conditions than any other single cause. Access to reproductive care was abysmal, and the steady influx of refugees further strained the system. Maternal mortality rates were dire.
IMA conducted an assessment and selected five counties in Upper Nile State that had no access to emergency obstetric care (EmOC) services. With funding from USAID's Office of Foreign Disaster Assistance, IMA worked with the Upper Nile State Ministry of Health to build and/or rehabilitate five EmOC centers, train health personnel, ensure the availability of necessary medical supplies, and improve information systems through case management and monitoring practices.
The goals of the Emergency Obstetric Care (EmOC) Program were to reverse the trend of maternal mortality by increasing the number of facilities in Upper Nile State that provide EmOC services and to reverse the trend of home births by providing competent and viable birthing alternatives for isolated communities.
PROJECT OBJECTIVES
Train health workers in emergency obstetric care
Train front line health workers
Community awareness and mobilization
Facility construction and rehabilitation
Procure and provide equipment, supplies and drugs
Site activation, operation and supervision
KEY ACHIEVEMENTS
Screened and selected 13 health workers (11 male and 2 female) to receive specialized emergency obstetric care training, with all students successfully passing the accelerated 10-month course at Great Lakes University of Kisumu (GLUK)/Tropical Institute of Community Health and Development (TICH) in Kenya
Renovated and/or constructed five EmOC centers to accommodate essential EmOC services
Trained six laboratory technicians from the five EmOC centers on base microscopy and blood safety
Conducted a six-day Maternal, Neonatal and Child Survivors training for 79 front line health workers, with 76 passing the competency exam and receiving certification
Reached approximately 4,350 people through community awareness campaigns on reproductive health and safe motherhood
Procured essential equipment, drugs and supplies to equip the EmOC centers including mobile ultrasound units, UNFPA reproductive health kits, IMA Safe Motherhood Kits, solar lighting and refrigeration, lab equipment, scales, sterilizers and more.
AT A GLANCE
FUNDING:
Funding Level: $1 million

Timeframe: 2011-2012
ROLES:
IMA's Role: Lead
Partners: