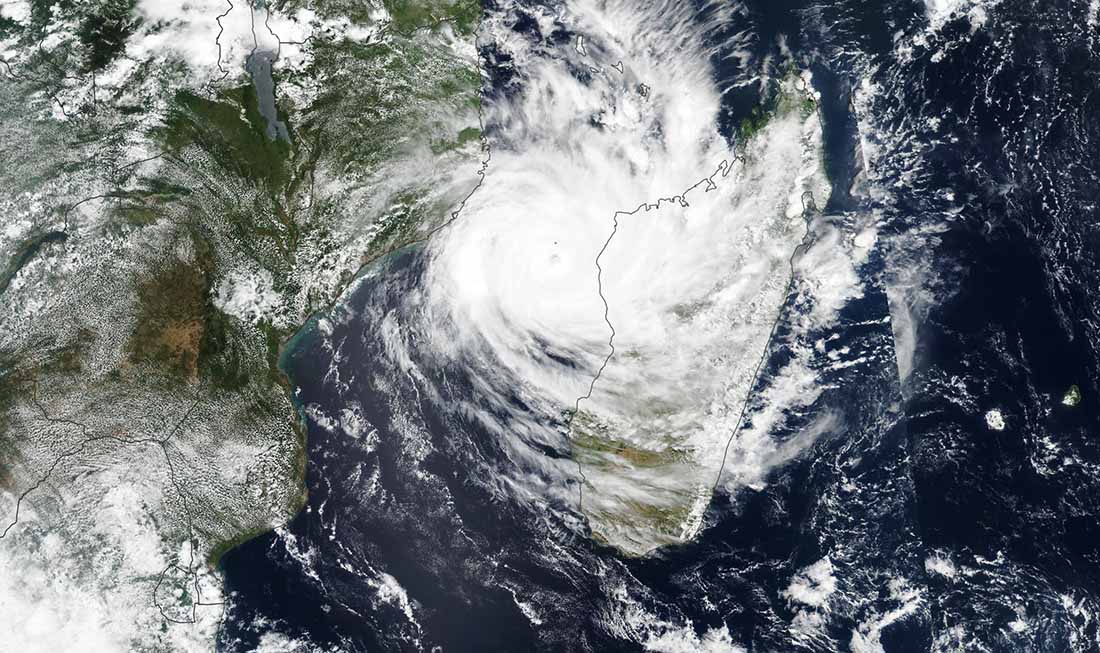 FOR IMMEDIATE RELEASE
Media Contact
John Rivera, Lutheran World Relief and IMA World Health
jrivera@lwr.org, 443-604-2918
IMA World Health and Lutheran World Relief Respond to Cyclone Idai in Southeastern Africa
BALTIMORE, March 27, 2019—IMA World Health and strategic partner Lutheran World Relief are mobilizing an emergency response in the wake of the devastation caused by Cyclone Idai in Mozambique, Zimbabwe and Malawi.
The cyclone struck Mozambique as a high-end Category 2 storm with 175 kph (110 mph winds) at midnight Thursday, March 14, causing widespread devastation, before moving inland into Zimbabwe and Malawi. More than 700 people have been killed, with hundreds of thousands affected, according to the U.N. Office for the Coordination of Humanitarian Affairs.
IMA World Health and Lutheran World Relief will be responding to the devastation in Chipinge and Chimanimani in partnership with local organizations in Zimbabwe. Our staff will be deployed to the affected areas in Zimbabwe to conduct an assessment and develop a response.
Additionally, we have sent more than 2,000 School Kits to Mozambique that will be distributed in partnership with Save the Children and Airlink in child-friendly spaces and temporary camps.
In Zimbabwe, we are working with partners World Help and Smile for Africa to distribute Baby Care Kits, School Kits and Personal Care Kits to families in Chimanimani and Chipinge.
How to Help:
Donate By Phone: (800) 597.5972
Donate By Mail: Lutheran World Relief, PO Box 17061, Baltimore, MD 21297-1061
Donate Online: https://imaworldhealth.org/cyclone-idai/
# # #
About Lutheran World Relief and IMA World Health:
In January 2019, Lutheran World Relief and IMA World Health combined operations to dramatically increase our impact on breaking the cycle of poverty and promoting healthier families and communities throughout the world.
With nearly 75 years of demonstrated expertise helping to transform some of the hardest-to-reach places in the developing world, Lutheran World Relief is an innovative, trusted international nongovernmental organization committed to those otherwise cut off from basic human services and opportunities. For more information, visit lwr.org.
IMA World Health provides solutions to health-related problems in the developing world. IMA — which stands for Interchurch Medical Assistance — was founded in 1960 by a consortium of faith-based relief agencies to provide medical supplies to the world's poorest populations. For more information, visit imaworldhealth.org.